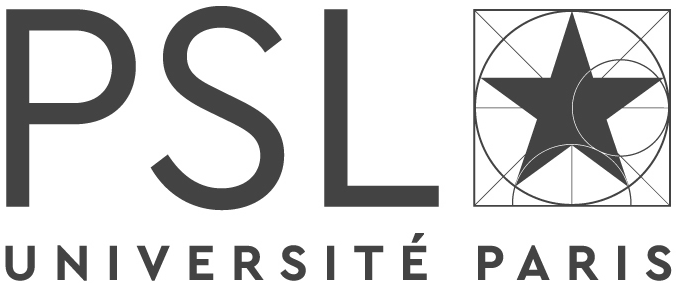 Upcoming thesis defenses
2023-01-31 : Eric Billaud (SPEC)


Microwave photon detector for single spin detection




At : Bâtiment 772, SPEC Orme des merisiers CEA-Saclay 91191, Gif-sur-Yvette.

2023-01-31 : Maxime Chaumont (LIED)


Urban Materials and Watering for Cool Cities



2023-02-01 : Yingzheng Gao (LPEM)


Réseau d'impuretés Shiba dans des réseaux supramoléculaires




At : Salle à l'ESPCI , on 14:00

2023-02-02 : Damien Geneste (SPEC)


Irréversibilité et physique hors-équilibre en turbulence




At : Amphithéatre Bloch - Bâtiment 772 -RDC CEA - Orme des merisiers 91160 Saint-Aubin , on 10:00

2023-02-10 : Irène Nagle (MSC)


Approches magnétiques de mécanique et d'ingénierie du tissu musculaire squelettique



2023-02-10 : Chia Ping Su (LPS Orsay)


STEM-EELS investigation of ferroelectric proximity effects in transition metal oxide thin films (SrRuO3, NdNiO3)




At : Amphi BLANDIN, 510 Rue André Rivière, 91400 Orsay , on 13:30

Developing the unique physical properties of transition metal oxide (TMO) thin films has been a long-standing goal in solid-state physics. In case a TMO thin film is in contact with a ferroelectric (FE) material, the ferroelectricity profoundly impacts the structural properties of the TMO, possibly varying with the configuration of the FE polarization. However, the complexity of the interfacial effects still needs a comprehensive understanding due to the rich degrees of freedom involved. This thesis mainly explores the interfacial effects between FE material and TMO thin film at the nanoscale. Scanning transmission electron microscopy (STEM) in conjunction with electron energy-loss spectroscopy (EELS) provides microscopic investigations of heterostructure thin films and nanostructures with high spatial and spectral resolution. At first, the EELS spectroscopic signatures of bulk and surface plasmonic excitations on SrVO3 thin films and nanostructures are addressed. The goal is to relate these excitations with the electronic structure and the nanostructure on a referential correlated metal, in order to establish how sensitive these signatures are to a nanometric description of a metal-insulator transition. The presence of intense localized surface plasmon resonances with a high-quality factor is also demonstrated on the various nanostructures through both simulations and experiments, indicating SrVO3 has the potential as an alternative plasmonic material. Secondly, the evolution of FE domains configurations for FE PbTiO3 heterostructure thin films sandwiched by the TMO-based electrodes (SrRuO3) is observed as a function of FE film thickness. By increasing the FE film thickness, the FE domain configuration evolves from a flux-closure type to a c/a type domain. Further, the microscopic analyses reveal that the FE domain configuration imprint on the structures of the SrRuO3 electrodes, e.g., controlling their crystallographic mosaicity. Lastly, FE Pb(Zr,Ti)O3 heterostructure thin films with different TMO layers (LaMnO3 and NdNiO3) and with varying FE film thicknesses are investigated. We report that the FE domain configuration can be controlled by the choice of TMO buffer layer due to different strain relaxation mechanisms within the whole heterostructures. Similar strain evolution can be obtained by modulating the FE film thickness, hence controlling the structural and electronic properties of the neighboring NdNiO3 layer. These STEM-EELS nanometric descriptions report several different couplings and structural control at the interfaces between FE material and TMO thin film, allowing further development in nanostructured TMO accompanied by FE material.

2023-02-13 : Federico Carlini (LKB)


Spin Hall effect of light in transversally-disordered media




At : Campus Jussieu, Amphitheatre Charpak

In this thesis, we theoretically investigate the manifestations of spin-orbit interactions of light on the propagation of near-paraxial beams in transversally disordered media, which are three-dimensional materials exhibiting spatial disorder in two directions only. In such a geometry, spin-orbit interactions have been shown to give rise to a spin Hall effect (SHE) of light, a polarization-dependent lateral shift of the ballistic component of the beam in the disorder, the so-called coherent mode. While this phenomenon has been originally evidenced in an idealized model of continuous, uncorrelated disorder, in this thesis we characterize it in more realistic disorder models and provide strategies to make it experimentally observable. First, we study the SHE in the case of a correlated continuous transverse disorder, and show that the correlation length can be advantageously used to tailor various types of SHEs, including a lateral oscillation of the coherent mode.  Then, we consider light propagation in a discrete model, a photonic array of disordered dielectric tubes. In this case, we show that the resonant nature of the scatterers can be exploited to achieve a sizable spin Hall shift of the coherent mode, observable in both optically-thin and optically-thick disordered media. Finally, we provide first theoretical insights of the existence of a spin Hall effect not only in the coherent mode, but also in the multiple-scattering component of the light in transverse disorder.

2023-02-16 : Julian Wailliez (LPS Orsay)


Rhéologie de surface en microfluidique




At : Amphithéâtre Blandin LPS 91400 orsay

2023-02-20 : Manuel Ignacio Díaz (LPENS)


Théorie hors d'équilibre de la commutation résistive dans les matériaux quantiques fortement corrélés




At : Conf. IV 24 Rue Lhomond, 75005 Paris , on 14:00

2023-02-21 : Payvand Arjmand (LNNM)


Fast 3D Compressive Nanoscopy



2023-03-10 : Annia Abtout (IBENS)


Modélisation de la réponse des photorécepteurs aux signaux lumineux chez les vertébrés.




At : Salle Favard 46 rue d'Ulm , on 15:00

2023-03-24 : Alice Briole (MSC)


Biomarqueurs nano-rhéologiques pour diagnostic



2023-03-29 : Thomas Bonazzi (LPENS)


Infrared quantum detectors for integrated photonics on InP




Call for projects and applications

Appel à projets 2023 programme Instituts et Initiatives de Sorbonne Université

2023-01-06




Deadline Sunday, February 26 2023 at Midnight




L'Alliance Sorbonne Université promeut la recherche interdisciplinaire et la structuration de la formation par la recherche avec les instituts Sorbonne Université, auxquels s'ajoutent des initiatives structurantes. Instituts et Initiatives unissent donc les communautés de chercheurs et d'enseignants chercheurs de l'Alliance autour d'un enjeu commun. Les instituts répondent aux enjeux sociétaux et ont vocation à faire travailler ensemble plusieurs disciplines permettant ainsi de donner aux chercheurs d'horizons différents l'opportunité de confronter leurs savoirs et leurs expériences. Les initiatives explorent les opportunités de collaboration transdisciplinaire dans d'autres domaines. Les Instituts et initiatives proposés par le comité des membres de l'Alliance bénéficieront en 2023 de contrats doctoraux financés par l'Initiative d'excellence.

Concours externe pour l'accès au corps des ingénieurs des mines 2023

2022-12-19




Deadline Wednesday, February 08 2023 at Midnight




Ce concours est ouvert aux titulaires, au 1er janvier 2023 d'un diplôme de doctorat dans un domaine de compétence du corps. La cible de recrutement est les jeunes docteurs (en post-doc ou en premier poste en entreprise après leur thèse, typiquement). Les candidats retenus suivront une année de formation à l'Ecole des mines de Paris sur l'année scolaire 2023-2024, et seront affectés en septembre 2024. Une réunion d'information aura lieu le 9 janvier 2023 de 12h30 à 14h en visioconférence (les codes d'accès seront communiqués sur inscription : cge.concours@finances.gouv.fr ).

Programme Cofund SOUND.AI

2022-10-01




Deadline Wednesday, May 31 2023 at Midnight




Dès 2023, le programme SOUND.AI, obtenu en 2022 dans le cadre des actions Marie Sklodowska-Curie (MSCA) COFUND de Horizon Europe, va proposer 30 co-financements de doctorat ouverts à des doctorantes et doctorants recrutés à l'échelle internationale. Il s'appuiera sur la politique scientifique et stratégique de Sorbonne Université et de ses partenaires pour développer activement des projets fondamentaux et appliqués autour de la définition, la mise en oeuvre et l'utilisation de l'intelligence artificielle dans trois domaines interdisciplinaires phares : sociétés, langues et cultures en mutations (Humanités), approche globale de la santé (Santé), et ressources pour une planète durable (Environnement).